This website you are looking at is a demonstration of
RealtyNinja - Awesome websites for busy real estate agents
.
Feel free to browse around and get a feel for some of the features that we offer. This demo has a customization of our standard "Shinobi" theme.
Click here
see more live examples of customer websites and to learn more about our customization service.
Click here
to see our Shinobi theme in its default (non-customized) state.
The pages and features you see on this demo come standard with all RealtyNinja websites. To get your own website
just go here and sign up for an account
. We want you to know that it is
our mission
to make you love your website and love working with us. To achieve this we are here every step of the way and make it as easy and smooth as possible to get your new site up and running because the sooner your site is online, the faster it can help you grow your business.
Make sure to visit this site on your smart phone or tablet to get the mobile experience.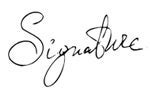 Recent Blog Entries
(May 18, 2014)
(December 20, 2013, posted in Market Updates)
(October 25, 2012, posted in Market Updates)
(October 21, 2011, posted in Category Two)
Quick Contact
Your Name Here
Brokerage Here
#123 Fake St.
Vancouver
BC
VVV VVV
Phone:
604.929.7969
Toll Free:
1.888.767.7421
Email:
support@realtyninja.com